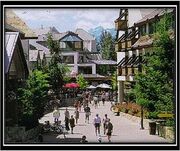 Here are a few business projects planned and the skilled people we will need in a typical self sufficient ecovillage.
These villages are initially planned for Mobile Bay Alabama but the plan could be used for eco-village complexes outside many cities around the USA and other countries.
Eco Village Development Network; Eco Village Building Group
John Dahlen skywell@juno.com 251-452-4270
21 Sept 2011
Manufacturing Plan for America: these are all things we could or plan to do when we can within the village network. Various skills and backgrounds needed.
Green technology manufacturing Village EcoVillage
Manufacturing disaster Proof Homes (resistant)
Affordable homes, very efficient, net zero carbon (strive for)
Homes are built by village building team to keep overhead as low as possible
Built in small village design, smart growth, walk-able mixed use community
Land preserved for food production, recreation, small town business, education use.
CSA Community Supported Agriculture, Eatable Landscaping Nursery and Green Houses Community Gardens, Aquaculture Operations, Micro-Algae oil operations
Renewable Energy Farm, Geothermal, Wind Turbines, Concentrated Solar Energy, Salt Solar Ponds, In Ground ( earth) Storage of cold and heat, solar heat of water and Air.
Fiberglass, tubs, showers, waterless compost toilets, car bodies, small boats, cisterns, underground shelters
Automobile, Repair, recycling, conversion to PHEV, making town cars and off road vehicles
Commercial Sewing
Multimedia, pod casting, radio programs, TV documentaries, Music recording studio
Metal Machine Shop, Welding shop
Wood cabinet Shop and fine furniture construction
Research and development Lab and machine shop
Computer lab and business office complex
Biology Laboratory, DNA Laboratory, Medical Testing of Alternative Medicine
Preventive Medicine Medical facility
Preventive dentistry office and dental laboratory
Jewelry design specializing in gold and silver
Advanced Education facilities for preschool, K-12, College and adult education
Community content is available under
CC-BY-SA
unless otherwise noted.